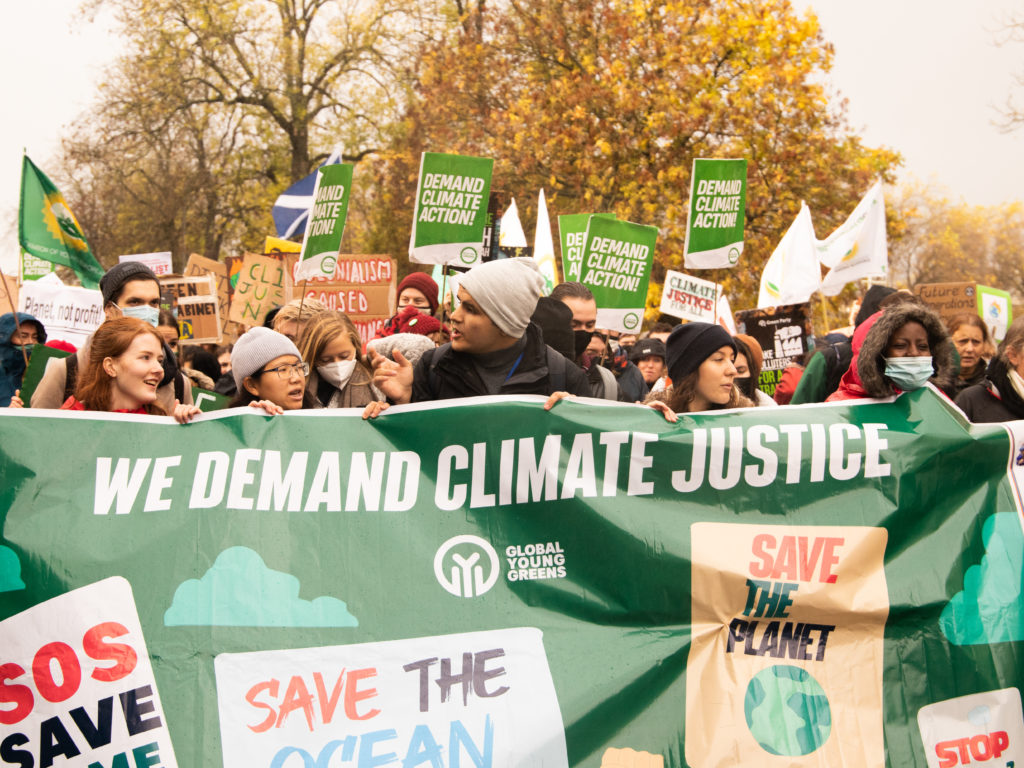 We are excited to inform you that GYG has been granted permanent observers of UNFCCC at the Conference of Parties (COP). This has happened officially after COP26.
We have now completed the competitive selection process for our delegation, shortlisting 12 inspiring and dedicated Young Greens from across the Global Young Greens regions considering prioritising the Global South.
As this is our secondyear of participation at COP, our presence will be even stronger.
Updates from our COP27 Delegation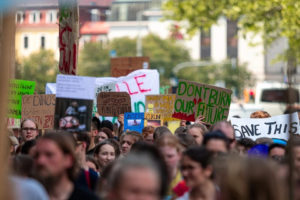 The structure as well as the political environment of COP27 are far from ideal for a global climate summit. We are pointing out what's wrong.
Read More »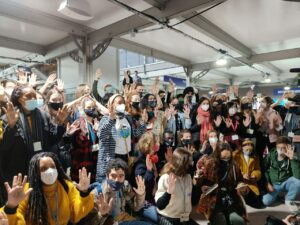 The Time to Act is NOW! Global Young Greens demand ambitious and honest climate action from the world's leaders at the upcoming COP27. COP27 will
Read More »
The members of our delegation:
Abhijay Negi, Constitutional Law Advocate
Abhijay Negi (29) is a practicing Constitutional Law Advocate at the High
Court of Uttarakhand in India. He is the Founding President of his
hometown Dehradun's student activist group, Making a Difference by
Being the Difference (MAD), a student movement to campaign for
environmental conservation and sustainable development that he had
started in Dehradun city, which is the capital of Uttarakhand on June 8,
2011.
The student movement persuaded the local government to take up
rejuvenation of drying rivers as an important policy programme and even
forced the Government to role-back its initial proposal to concretize the
tea gardens of the Doon Valley for a smart city.
As a High Court Advocate, Abhijay is currently handling several briefs on
climate crisis, river encroachment, forest depletion, biodiversity depletion
at the High Court. He continues to be an active Tedx speaker, newspaper
columnist and opinion shaper in India. Moreover, he actively participate in
Climate Movements and provides free legal support to young green
activists and green social/ political workers in Uttarakhand.
Abidur Rahman Abid, Environment, Agriculture, and Forestry Research Student
A climate migrant who has been seeing climate change effects since 2007. Therefore, based on these phenomena, he decided to study and work on climate change, agriculture, and the environment.
Sk Abidur Rahman, is an environment, agriculture, and forestry researchstudent in South Korea. He is from one of the seventh-most climates-vulnerable countries and areas, Bangladesh (Shyamnagar, Satkhira). He is doing research on global warming and forestry now, and he was involved in a climate-smart agriculture project in Bangladesh. Furthermore, he volunteers with various international and national organizations and has attended climate change-related conferences.
He is passionate about research, leadership, climate change, education,
community development, agriculture, and forestry issues. COP27 will
allow him to work more confidently nationally and internationally on
climate change and leadership. He hopes his presence will motivate some
Bangladeshi youth to work on this issue, and together we will fight against
this global climate change.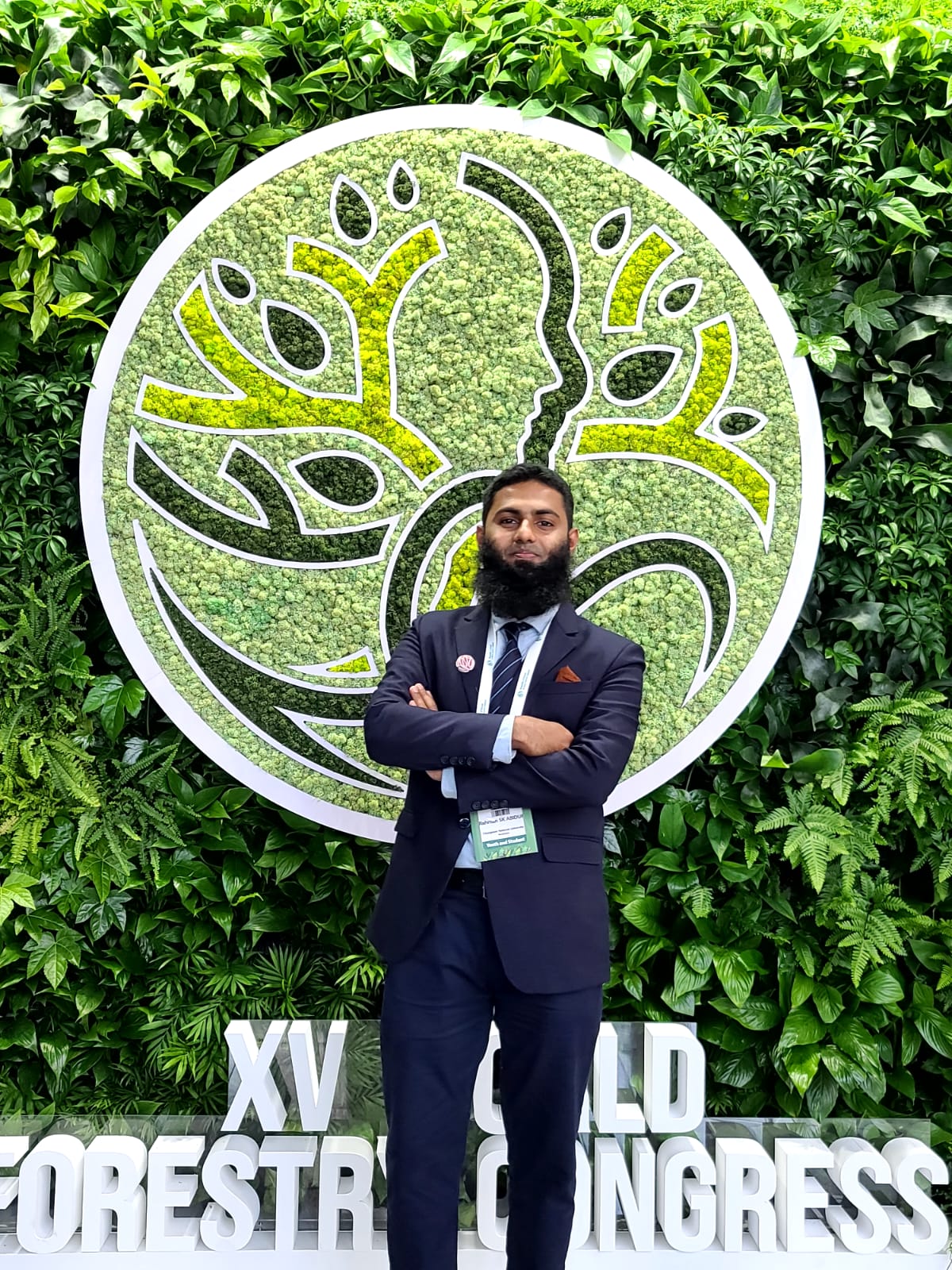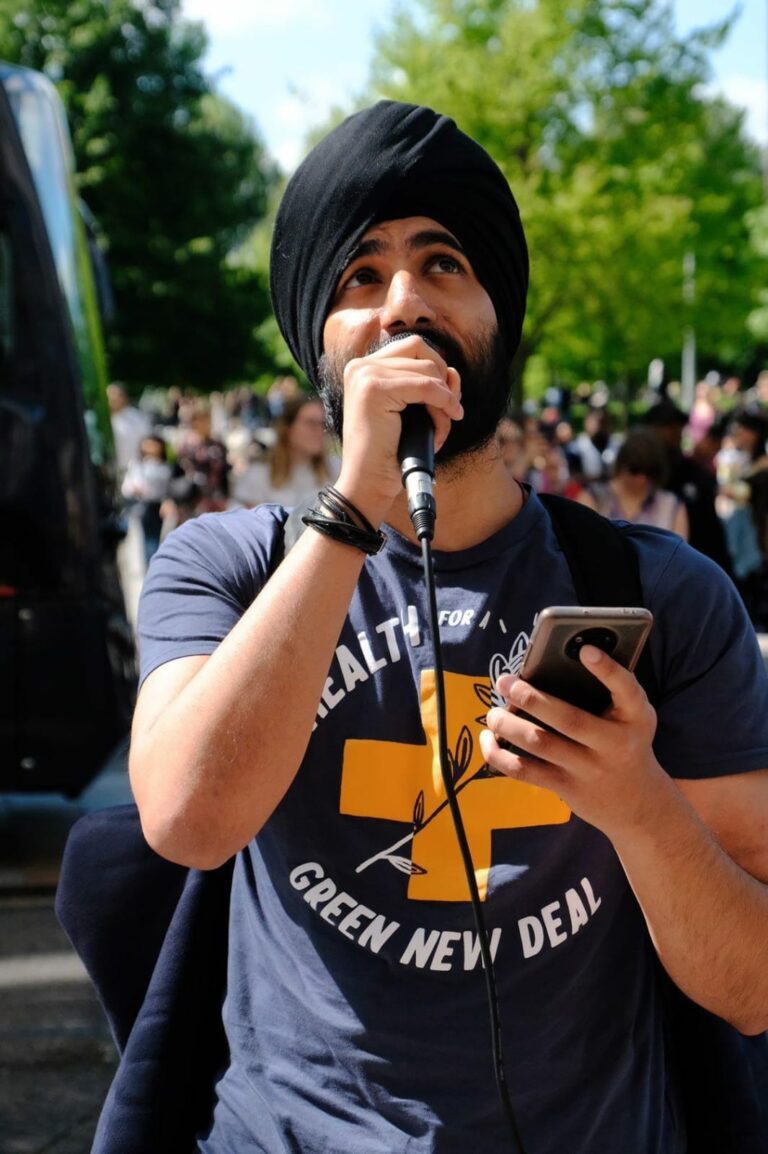 Amiteshwar Singh, Activist
Amiteshwar Singh (he/him) is a 21 year old activist and medical student
based in Norwich, UK, focusing on and exploring the intersection of health
justice, ecological justice and abolition. Amiteshwar began his journey
towards COP27 when organising for the former event, COP26, as Chair of
the COP26 National Working Group for Students for Global Health.
With a vision for climate justice, his work primarily brings forward a health
perspective, working with organisations such as Health for a Green New Deal and the People's Health Movement as an organiser, as well as a co-
founder of the Youth Climate and Health Network. Recognising the role of health justice as a vessel for climate justice, he keenly puts his energy towards active solidarity with grassroot movements representing
disproportionately affected communities.
Amit commits himself to working towards a community-led radical and
joyful future, where health equity is a reality for all.
Johanna Ellerhoff, Climate activist
Johanna Ellerhoff is a nineteen year-old climate activist from Germany.
She is the speaker of the working group of international cooperation of the Greens Germany. Therefore she develops new political ideas and coordinates the work between party, members of parliament and ministry.
With her team she places new topics into actual Green politics. Currently
the young girl focuses on climate justice and feminist foreign politicy
pushing both political ideas in her party.
Last year Johanna joined COP26 to organize grassroots activism
confronting the "global north" with their own ignorance facing climate
justice. Besides her political work she deeply loves good books, wine and
confesses to be addicted to well done Latte Macchiato.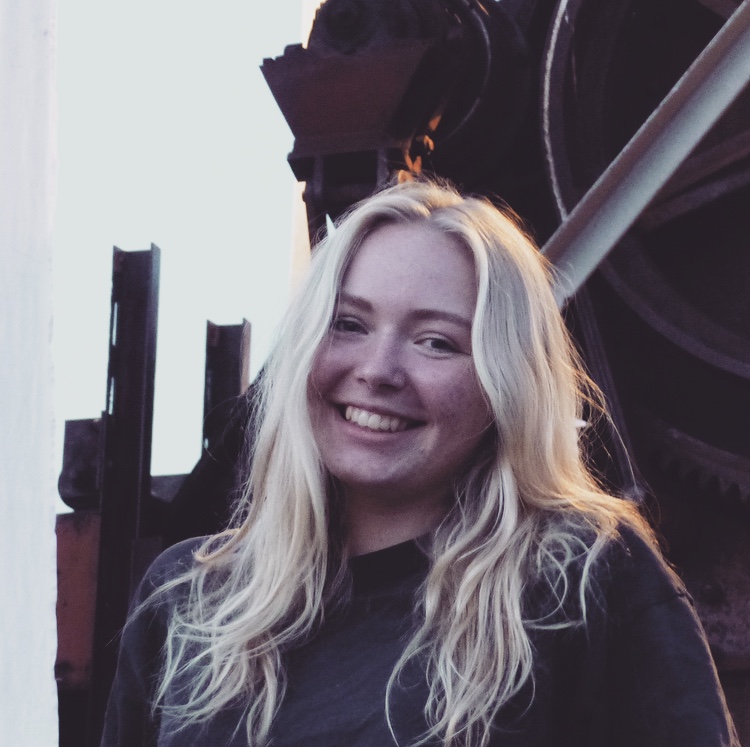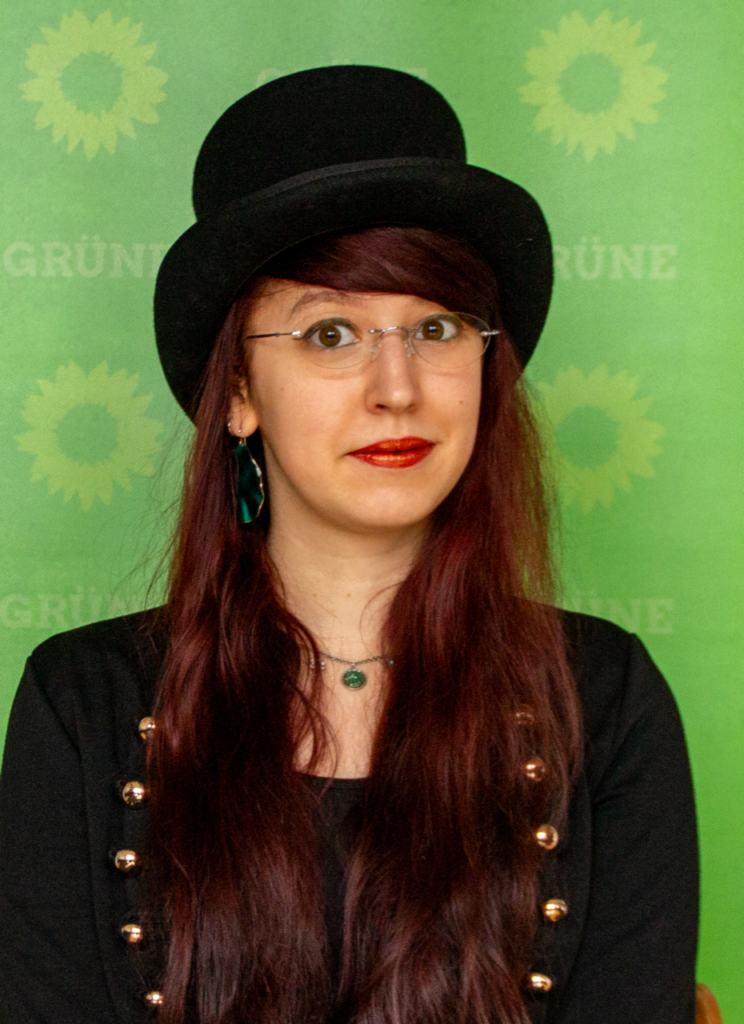 Liliane Pollmann, Activist Spokesperson of the local Green Party in Wuppertal, Germany
Liliane Pollmann (26) is an activist from Germany and currently based in
Belgium. Both the region where she is coming from as well as regions close to her current place have been affected by severe flash floods in 2021.
Liliane is currently the spokesperson of the local Green Party in her
hometown in Germany, and working for the European Green Party in
building a strong network of Green local politicians to foster exchange and
the cooperation on fighting the crises we are facing.
Liliane strongly believes in the need for intersectional approaches in
fighting the climate crisis and the importance of acknowledging the
interdependence of social and gender issues with the effects of the climate crisis. She is also passionate about justice and works on improving the accessibility of politics to marginalised groups.
She has been working for the Young Greens and Green Parties for 11
years and is the treasurer of GYG since 2020. Liliane was part of the first
ever COP delegation of GYG at COP26.
Harold Mugozi, EAGF, GCK Youth League President
Harold is an economist, and a youth leader focused on contextualizing the
link between culture and politics. His passion revolves around simplifying
and domesticating complex yet critical concepts such as climate change
and green politics for easy consumption by people at the grassroots.
Harold loves working with young people and is currently the project co-
coordinator at Green Academy Kenya- a development scheme offering
young people in the Green Congress of Kenya expert training and capacity
building besides increasing their engagement and knowledge of the Party
and the broader political world.
Harold has been a key speaker in numerous events on climate change,
youth leadership, equality, and development. He is the President of the
East Africa Greens Federation Youth League and the Africa Region
coordinator for the Global Young Greens.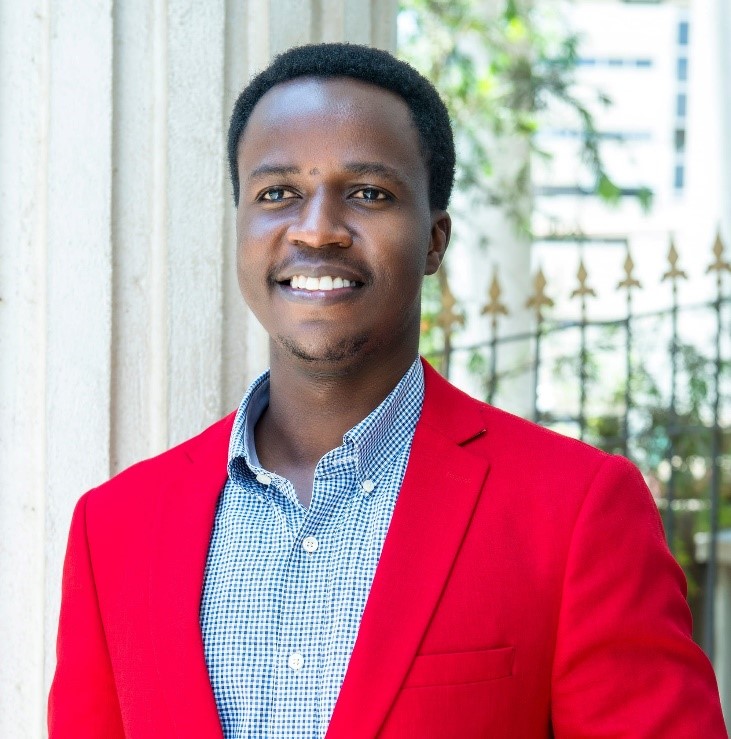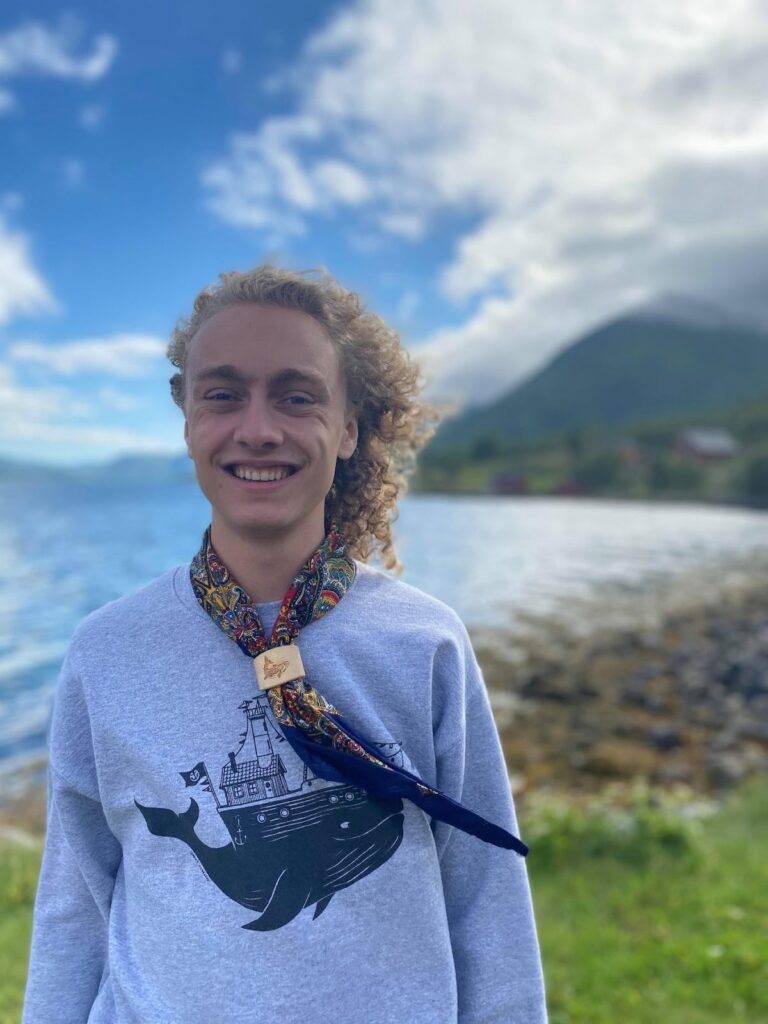 Ivar Germiso Arnesen, Climate and Environmental activist
Ivar Germiso Arnesen is a 22-year-old climate and environmental activist
from Oslo, Norway, and a member of the Steering Committee of the Green Young Greens. He is currently pursuing a master's degree in Environmental Politics at Sciences Po in Paris, France. Since he was 15 years old, he has been working for climate justice and the protection of ecosystems through the Green parties of Norway and France, working especially on a just and rapid transition of the Norwegian oil and gas sector and on international cooperation.
With the Federation of Young European Greens (FYEG) he attended
AlterCOP in Glasgow last year, an event in where he supported the green
delegates at COP26 and got to see some of the functioning of the
international climate conference. This year, he hopes to fight for a just
transition in which equalities are diminished through reducing energy
poverty and in ensuring green jobs at COP27 in Sharm-el-Sheikh. He also
wishes to raise the importance of protection of the oceans.
Janmejai Tiwari, Secretary of Global Young Greens
Janmejai Tiwari (25) is a young green activist from India. Janmejai lives in
Uttarakhand, a very sensitive himalayan region that in recent years has
been affected a lot by climate change. Janmejai is currently working as the Secretary of Global Young Greens (GYG) and has been involved with GYG for almost 6 years now.
Janmejai, a passionate young activist, has been part of several climate,
youth and human rights movements in India where he has also been
arrested several times and has faced several court cases falsely imposed
on him by the government. He has been very active in the climate and
youth movements at transnational level by being involved with GYG, Asia
Pacific Young Greens Network, Federation of Young European Greens,
etc. He also carries a vast experience of working with CSO's, at national
and international level. Janmejai was the lead delegate for GYG's first ever delegation at COP 26, and organized a 'Youth Hub' parallel to COP in
collaboration with FYEG and Scottish Young Greens. Janmejai is passionate about loss and damage, representation of youth mainly ones
from Global South which according to him are affected the most and are
often underrepresented.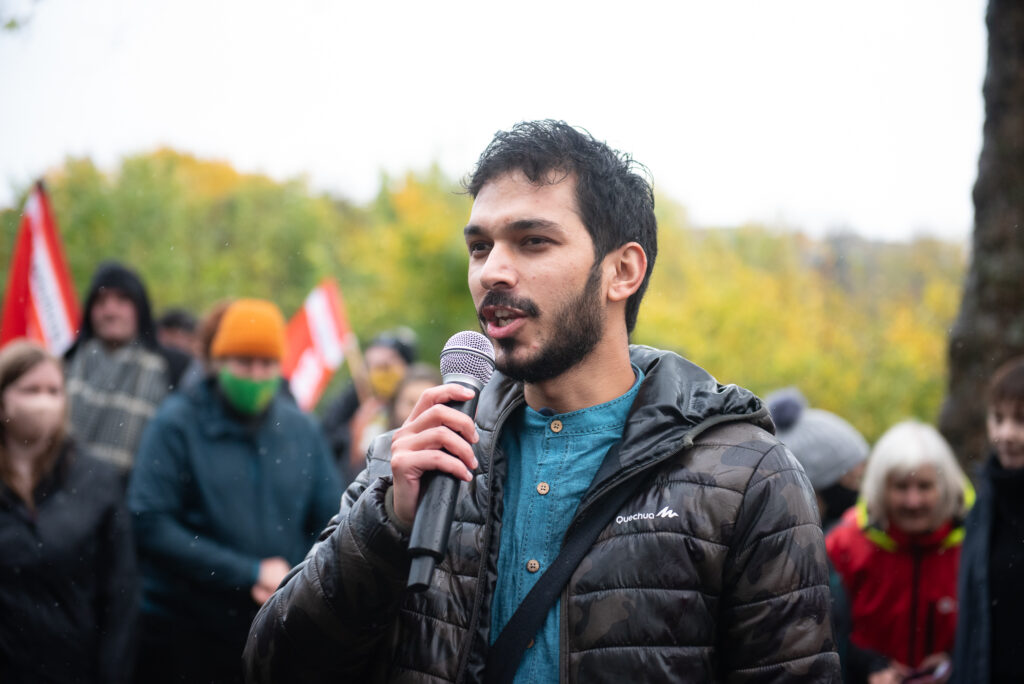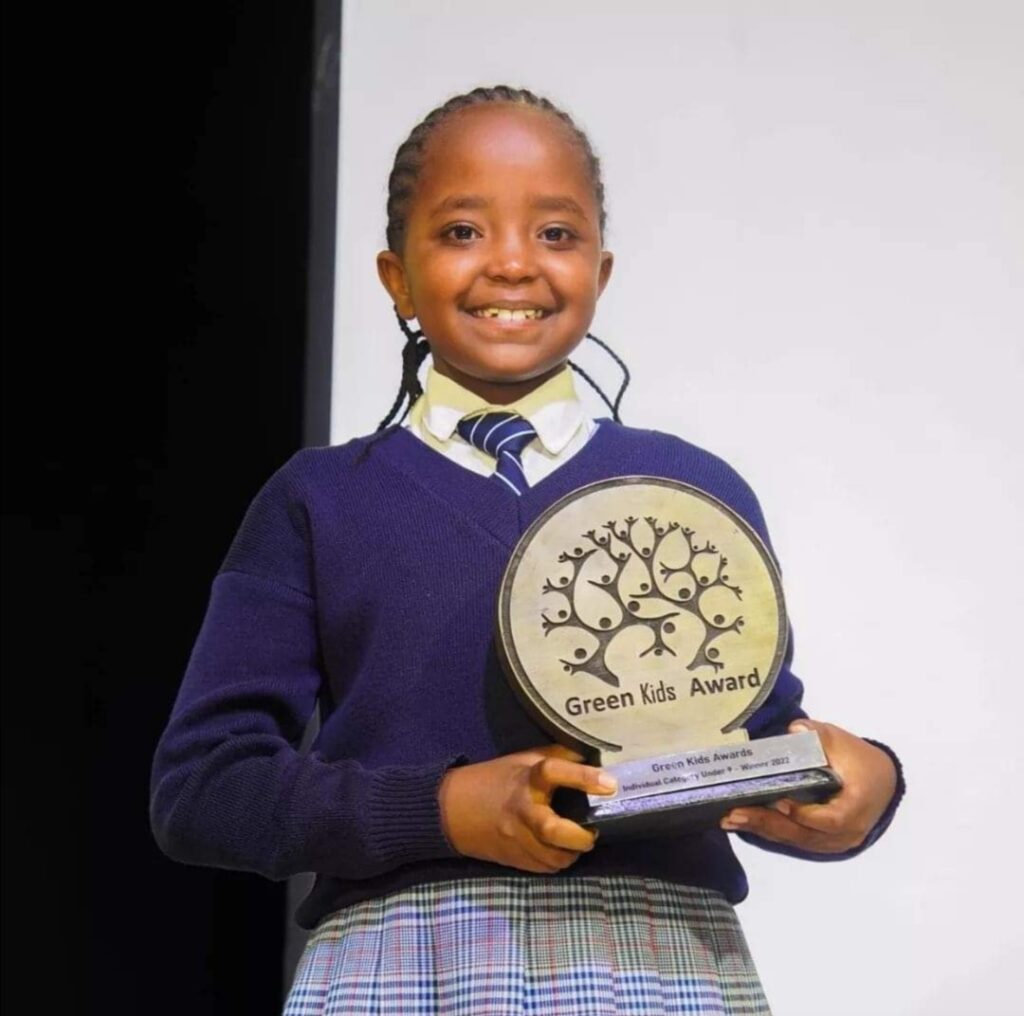 Karen Wanjiru Kimani, 9 Year Old Environmental conservationist
Karen is a 9 year old young green, passionate to fight for Climate change.
Kare's environmental conservation journey started when she was 5 year
old. Karen has been inspiring many children and adults since then.
Karen has represented Kenya in various international platforms including
Ternarife, Spain in 2019 where my monologue on the dangers posed by
plastics won me my international silver medal award. Karen is currently
African Forest's brand ambassador. An international organization
specialising in restoration of indigenous trees in African forests. Karen is
also Team Environment Kenya international brand ambassador.
She believes that children should take centre stage in matters of
environment and future planning. This is because we , the children, found a messed up planet, which is not a fault of our own. And we, the children,
will live on this planet way longer than the adult population. We must then
stop the cycle and do what is right for the children who will come after us.
Ronald Diang'a Founder and Executive Chairman, Kenarava Group Kenya Program Manager, TomorrowNow.org
Ronald is supporting Tomorrownow.org's Gates Foundation-funded
project OSIRIS that focuses on democratizing resilient seed breeding
through farmer-first activities and innovative weather technologies.
Previously, Ronald served as the team lead for Project Locust, an initiative
led by Tomorrownow.org to collaboratively build a climate action system
for farmers by farmers aimed at delivering community-based localized
insights.
Ronald is also a senior consultant and Managing Partner at Kenarava
Group Limited, an Agribusiness Advisory firm providing comprehensive
solutions to today's food and environmental challenges.
Ronald has won numerous Awards including: Top 10 best social innovators in Africa by Ashoka Initiative and British Council, 254 Youth Entrepreneur Awards and FOYA's Founder of the Year Award in the Agribusiness category in 2019.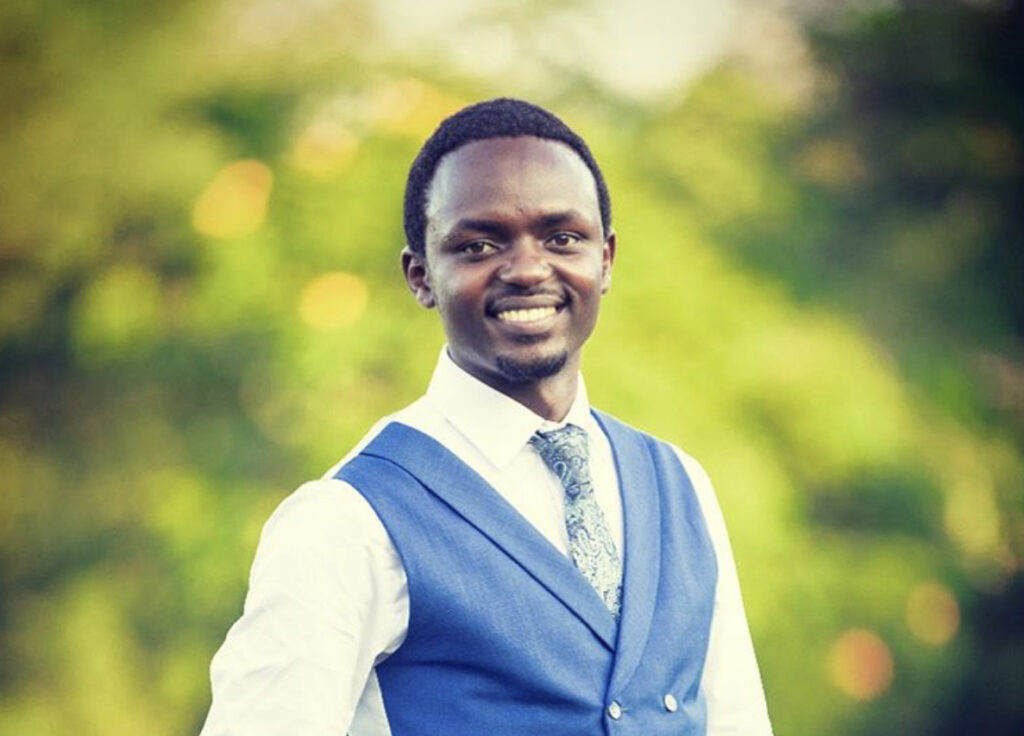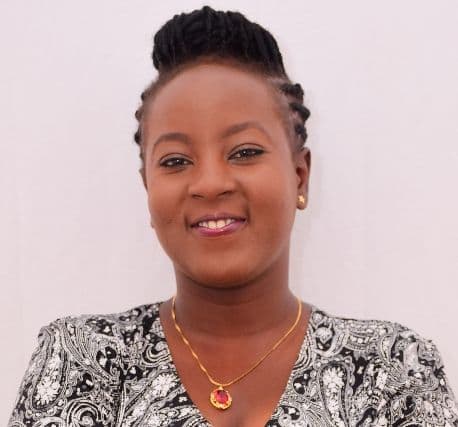 Salome Gikonyo, Climate Change activist
Salome Gikonyo is a 26 year old young green Climate Change activist from Kenya. She is the current communications coordinator of the Global Young Greens Steering Committee. Salome has worked with various youth
groups advocating for Environmental Conservation and Climate Change
adaptation and Mitigation measures both locally and internationally for the
past 7 years.
Salome was born and breed in Naivasha Town which is near Lake Naivasha. In 2020 the levels of water at lake Naivasha rose upto the 1891 contour which was only a mark away from the highest water mark ever reached by lake Naivasha which is 1892 contour that occurred in 1906.The rising of the water levels was due to the effects of Climate Change. This caused a lot of houses to be marooned into the water hence causing displacement of people and emergence of waterborne diseases such as Cholera.
Salome has been working with communities along the Lake Basin
educating them on the Importance of conserving the Lake and Environment at large. Attending COP27 will be of great help to the people
of Naivasha since we have experienced LOSS AND DAMAGE caused by
Climate Change. The Youth of Naivasha will be well represented.
Riwa Ghawi, Social and Climate Justice advocate
Social and Climate Justice advocate, Riwa works on capacity development
among youth, training in Advocacy, Campaigning, and Leadership.
She has previously worked with the Asia Pacific Greens Federation, and
served on the Oversight Committee of the Global Young Greens, she also
founded Green Wave LB in 2020, an initiative to connect young Lebanese
activists with the international community of Green activists, and to raise
awareness on issues and challenges pertaining to Gender, Climate, and
Social Justice.
She is most interested loss and damage, especially in the Global South, and how the repercussions of climate change require multidimensional efforts to repair, mitigate and adapt.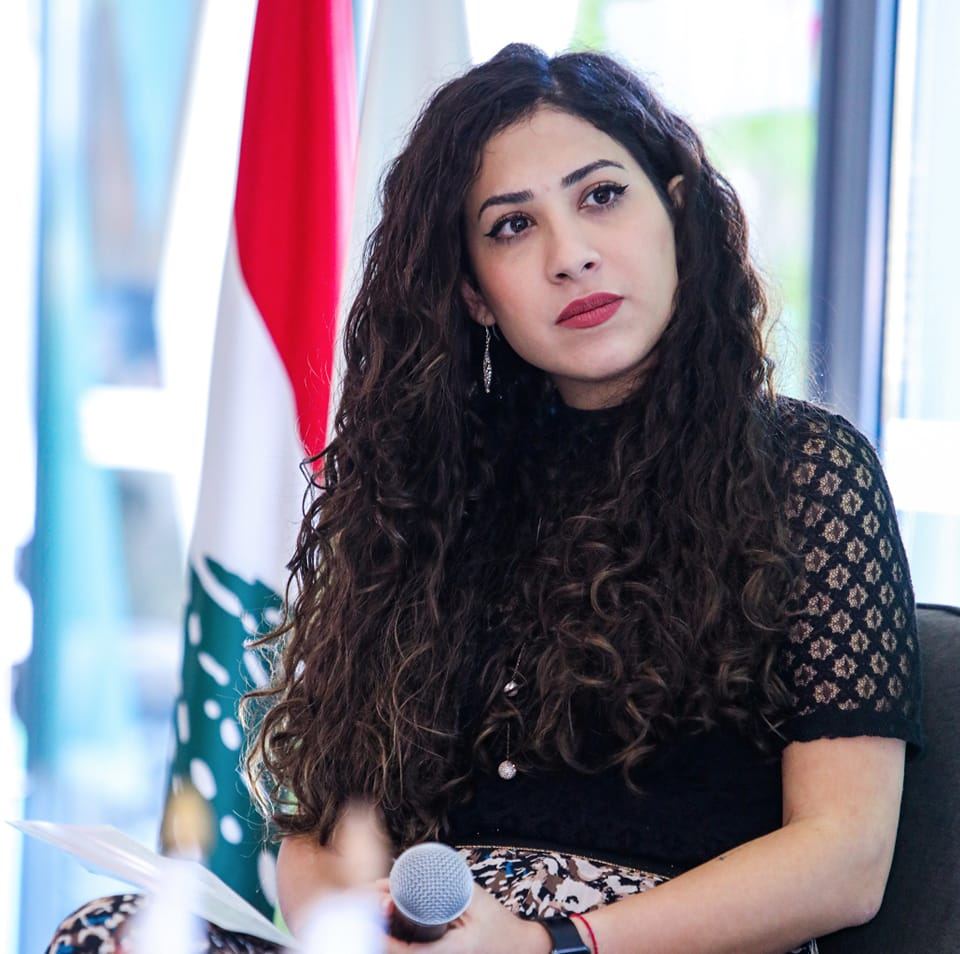 Help us to send this delegation to COP27!