The Congress Committee for 2022 was founded in spring 2020.
Your new Congress Committee (CC) is in full swing as we prepare for the upcoming 2022 Congress! While we wait on final confirmation of the dates and venue, the CC has been planning things like theme, programme, technology and outreach.
Over the coming months, we will be starting to share our vision with the Global Young Greens as we continue to develop the most exciting Congress to date! We hope you will be just as excited and help develop a truly meaningful experience.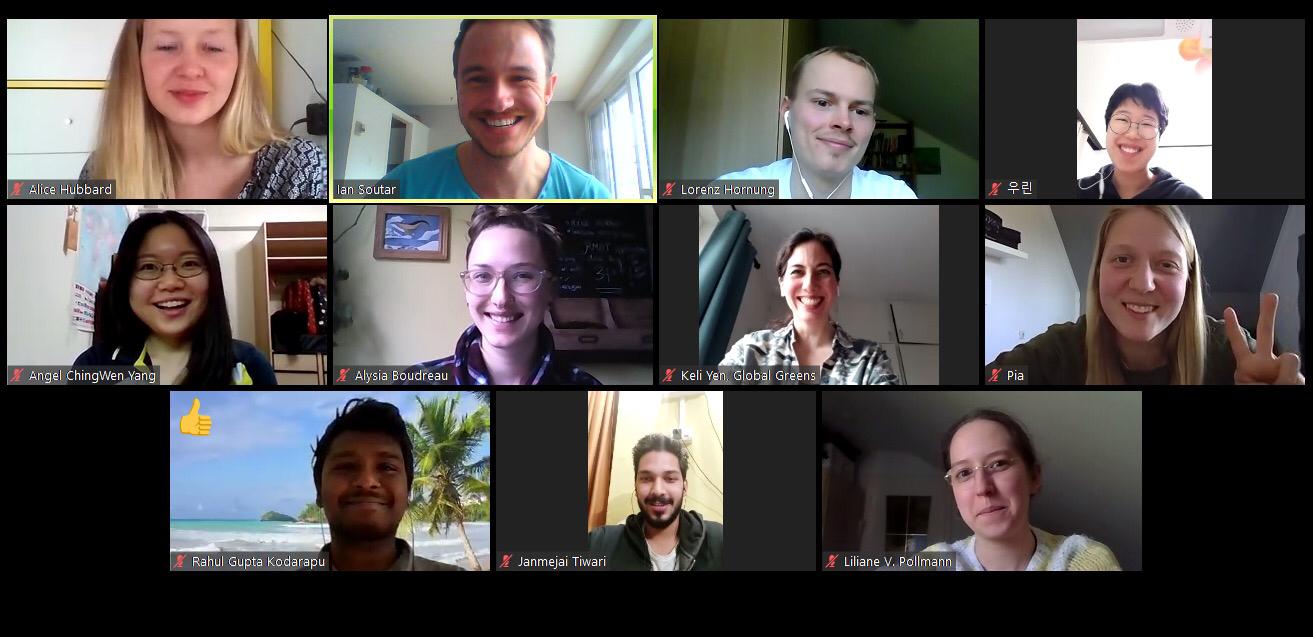 Despite COVID-19, we are all managing healthy, distant meetings from our remote places across the globe. We were also particularly happy to be joined by Keli Yen, Convener of Global Greens in one of our recent meetings. We hope you are all staying safe, healthy and connected too!
A memorandum of understanding regulates the relationship between the Congress Committee and Steering Committee.