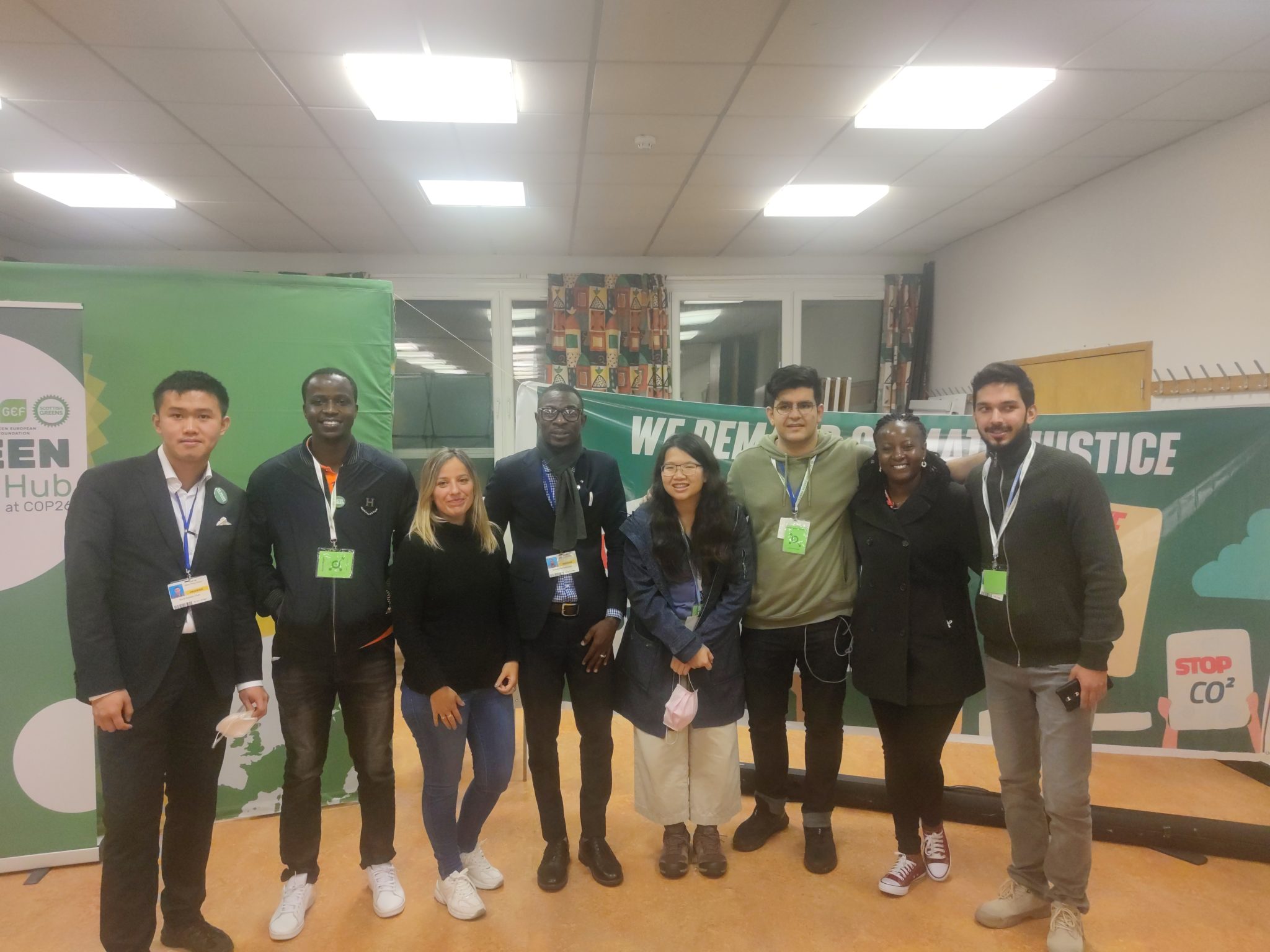 This year, we are excited to inform you that GYG has been granted accreditation to observe the international climate negotiations. We have now completed the competitive selection process for our delegation, shortlisting 11 inspiring and dedicated young greens from across all four Global Greens regional federations. This year, as we approach arguably the most exclusive yet critical COP ever, we are working especially hard to ensure that young people's voices, particularly those in the Global South, are heard and amplified.
In endeavouring to address inequalities, we want to prioritize forefronting the voices of young greens from the Global South.
Meet our COP26 Delegation
Fabiana Zanutti holds a degree in Political Science (UBA), Master in Marketing, Consulting and Political Communication from the University of Santiago de Compostela (Spain). She also received a master degree in Political and Institutional Communication from, Institute of Universitario Ortega y Gasset- Madrid (Spain).
She is currently the president of the Green Party of the province of Buenos Aires and the representative of the Young Greens of the Americas that brings together the youth of the green parties of the Americas in the Board of Directors of the Global Young Greens. In addition, she is a member of the transnational youth coalition for the climate (YTCC) and the Alianza x el Clima.
Fabiana identified herself as a feminist and great fighter for just causes, and a leader of green youth in Argentina and America. The main challenge that she proposes to young people is to fight against climate change with social justice. She is dedicated to a comprehensive ecological transition, a world with social justice, that leaves no one behind. Integrating cultural, linguistic, ethnic, sexual, religious and spiritual diversity is one of her insignia and that is why she believes to vindicate equality at a global level.
She is working to build common axes among young people with the aim of overcoming the barrier of under-representation of the young generation. Only 2.2% of the world's parliamentary seats are held by people up to 30 years old, while they account for 50% of the world population. She firmly believes that young people should be the ones to make their own decisions for the present and the future.
Harold is an economist, and a youth leader focused on contextualizing the link between culture and politics. His passion revolves around simplifying and domesticating complex yet critical concepts such as climate change and green politics for easy consumption by people at the grassroots. Harold loves working with young people and is currently the project co-coordinator at Green Academy Kenya- a development scheme offering young people in the Green Congress of Kenya expert training and capacity building, besides increasing their engagement and knowledge of the Party and the broader political world. Harold has been a key speaker in numerous events on climate change, youth leadership, equality, and development. He is the President of the East Africa Greens Federation Youth League.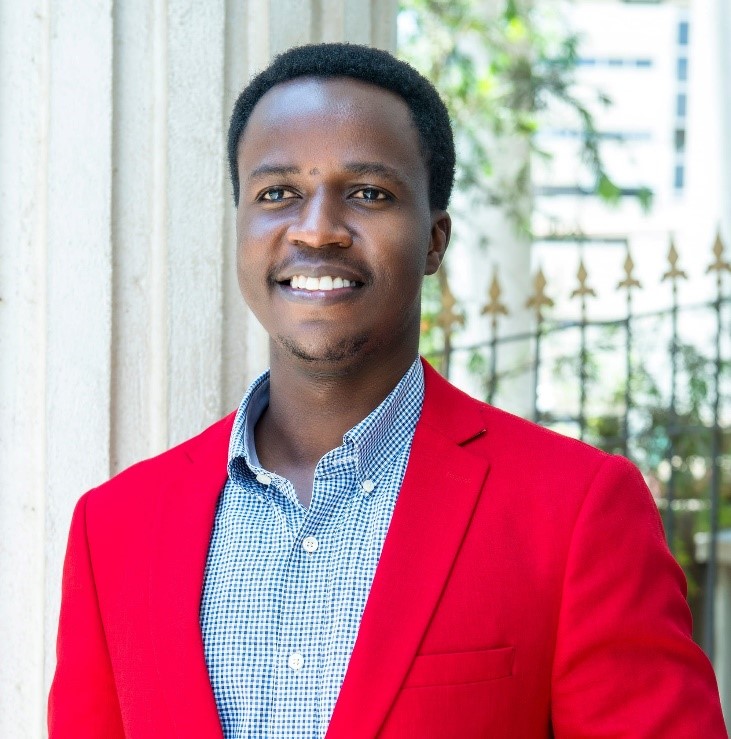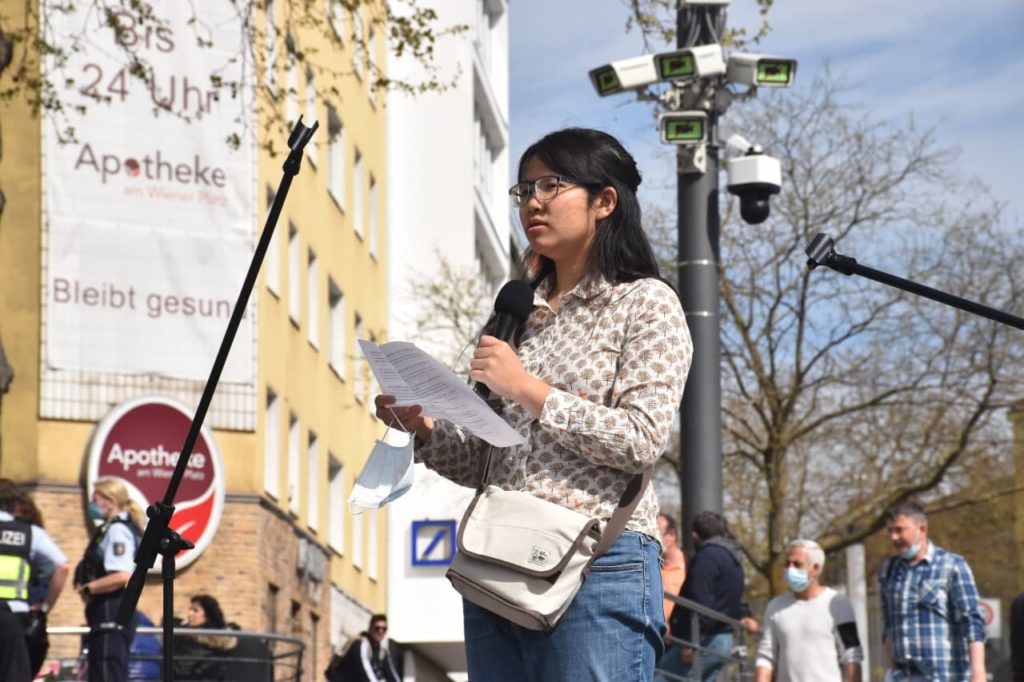 Lin Jung is a young Green from Taiwan, 27 years old and just finished her master's degree in Sociology. Currently, she is on the steering committee of Global Young Greens and is responsible for the network with young Greens in the Asia-Pacific region and working groups on feminism and climate action. She co-founded Taiwan Young Greens and have always been dedicated to green politics and empowering young people in Taiwan to get involved in politics and activism. In addition, she is also engaged in activism against the continuity of colonial structure, and it especially affects her as a woman of colour from the Asia-Pacific region. 
COP26 will be her first COP experience, as it was never financially possible for her to join. She is part of the GYG delegation this year and is excited about this wonderful learning experience, expanding her network for future activism. 
Janmejai Tiwari has been involved with Global Young Greens since 2017 in different capacities. He was elected as a steering committee member and worked as a regional coordinator for the Asia Pacific region in 2017 and is currently working as the Secretary of GYG after getting reelected in 2020. He is co-convining the GYG COP 26 WG at present. Furthermore, he has also been associated with the Asia Pacific Young Greens Network, and he with help from  APGF secretariat relaunched the Asia Pacific Young Greens Network in 2019. He along with other passionate young greens have also started a initiative/network called Young Transnational Climate Coalition (YTCCC) in 2020. 
Janmejai Tiwari is a passionate young activist who has been part of several climate and human rights movements in India. He has been arrested several times during these movements and still faces court cases falsely imposed on him by the government. Janmejai is fighting for climate justice, LGBTQ rights, youth rights, social justice, etc
Janmejai has been part of several international programs. In 2018, he was selected for the 5th Asia Young Leaders for Democracy program held in Taiwan. He represented GYG at Stockholm at a program organized by the International Union of Socialist Youth. He has also been part of several international workshops/events and most recent was a workshop at European University Institute where he was invited as a speaker on the topic "Transnational Youth Climate Participation and Mobilization: Why are young people's voices important in the climate movement?" Being able to participate at COP26 will enable him to disseminate his experience with the young greens from around the world through GYG also with the student's organization in India of which he is a member.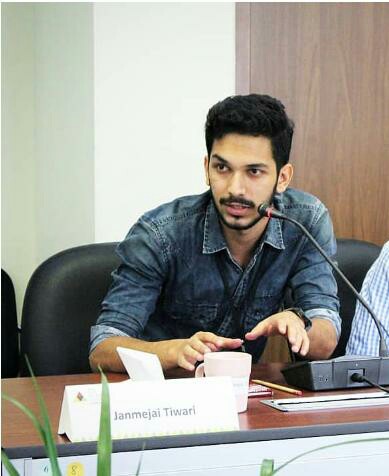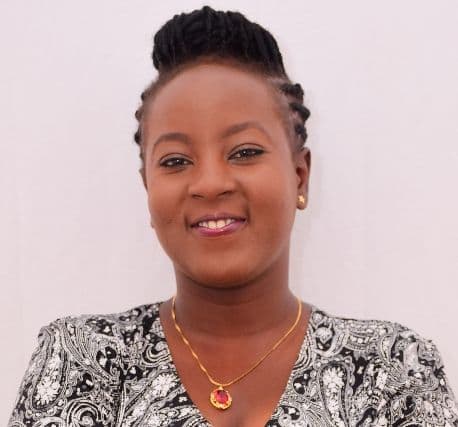 Salome Gikonyo is a 25 years old, dynamic, motivated and intelligent young Kenyan woman with a keen interest in Environmental Conservation and Sustainable Development. She holds a B.Sc. in Environmental Science from Kenyatta University (2019).  She has 5 years of hands-on experience in carrying out environmental conservation activities such as tree growing, Clean-Ups and Environmental education and Climate Change advocacy in communities and schools. Likewise, she is currently the Global Young Greens  Steering Committee  Communication  Coordinator. Salome is also an active member of The Green Congress of Kenya. She is pleased to be part of the delegation representing Global Young Greens at Cop26. It is important to have young voices at Cop26.
Souleymane Ouedraogo is 35 years old and has a master's degree in geoscience, a diploma course in CARGO HANDLING, a Licence II IN GEOLOGY, an initiation course in Journalism and Radio and Television.
He is the current youth secretary of the Rassemblement Des Ecologistes du Burkina Faso (R.D.E.BF) (Rally of the Ecologists of Burkina), a political party dedicated to green politics in Burkina Faso. He is also a founding member in 2015 of the Network of Young Greens and Ecologists of West Africa.He has carried out several green academies and conferences, notably in Côte d'Ivoire, Mali, Niger, Togo and Senegal.
Professionally, He is the promoter of a delivery structure called Mia Course and have experience in data collection with several institutions, ministries and consulting firms.
This COP26 is a springboard for him to be able to represent an entire region that was waiting for this to raise this ecological vision higher. So, it is a pleasure for him to have been associated with this great global meeting to benefit from other experiences and also to share our reality.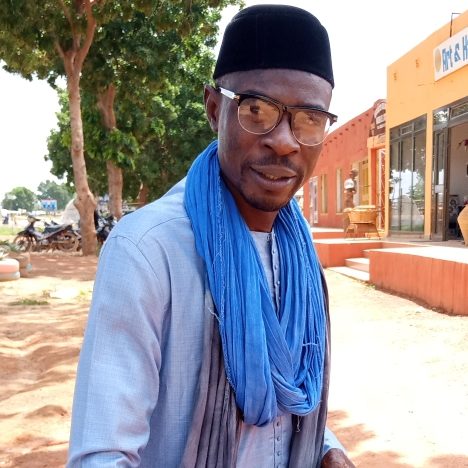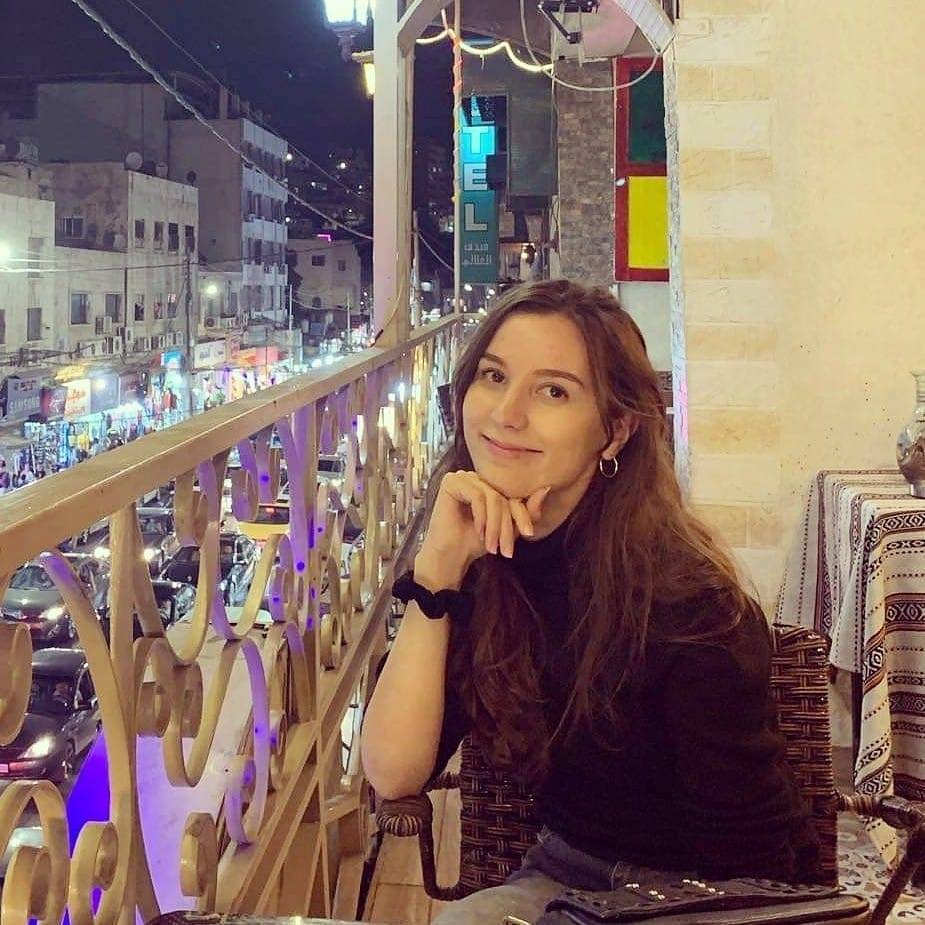 Miriam Akkouche is 26 years old and from northern Norway. She studies comparative politics at the University of Bergen and currently a central board member in the Norwegian Young Greens. She also has been involved in local campaigning for  Norwegian Greens.
She would like to go to COP26 to broaden her perspectives on climate politics in an international perspective. She comes from a oil-dependent western country, that unfortunately still wants to search for oil and not take responsibility from a global perspective. Her father is from Algeria and her mother is from the indigenous group (the Sami´s) in northern Norway. The climate change would have a devastating effect on their traditions like fisheries and reindeer herding. She hopes to use what I learn in Glasgow to spread knowledge and build an international network, to hopefully solve the climate crisis together.
Liliane Pollmann is 25 and holds a B.A. in Japanese Studies and an M.A. in History. She has been working for Young Greens and Green Parties for 10 years. Currently, she is one of the spokespersons of the local Green Party in her hometown in Germany and treasurer of the Global Young Greens. She also recently started working at the European Green Party. From this experience, she interlinks international politics to the local level (and the other way around) and points out the close relations that are existing and can drive change.
She strongly believes in the need for intersectionality and the importance of acknowledging the interdependence of social and gender issues with the effects of the climate crisis. Especially at a COP in Europe that happens during a pandemic, there is the threat that MAPA people won't be able to raise their voices. Therefore, they need to be amplified, and their concerns need to be brought forward, although the existing obstacles prevent them from participating themselves.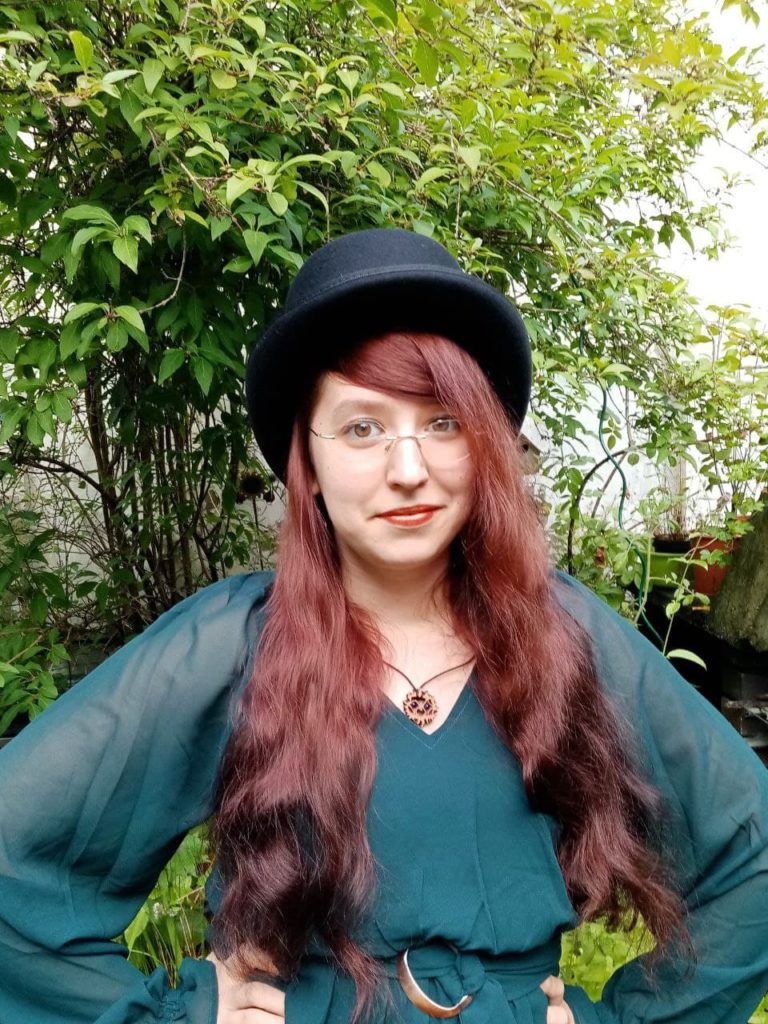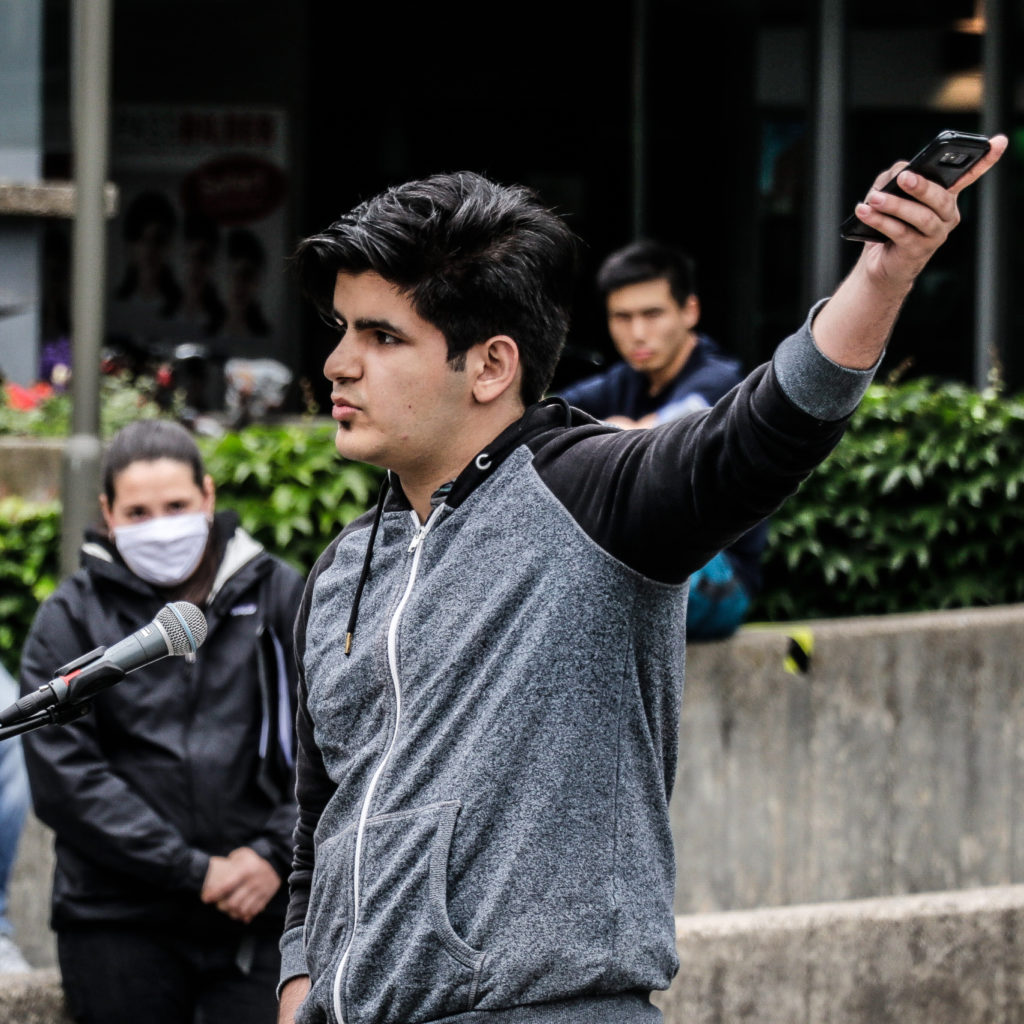 Ali Khademolhosseini is 20 years old and a climate and human rights activists. He has been working for Young Greens and Green Parties for 3 years. Currently, he has been active in diverse positions in the German young greens and the German greens and is also Global Young Greens Regional Coordinator for Europe. He has been recently involved in coordinating the evacuations of those in immediate danger from Afghanistan, he has evacuated 218 people from Afghanistan since 23rd of August.
He strongly believes in a greater international cooperation towards climate action, and he is convinced that a global cooperation for protecting the environment and the climate would ensure the protection of human rights. Furthermore, he believes that G7 countries can play a bigger and more responsible role in protecting the climate and leading the transformation, and therefore he demands a foreign policy oriented to the Paris 1.5 goal to achieve climate neutrality by 2035.
Kevin Chen is 17 years old, a high school student from Stuttgart, Germany. He is active in the German Young Greens at local level such as working groups of anti-racism and education. The recent events, the flooding, the wildfires have shown the world that the climate crisis is here and that it's real. The societies don't have the time to wait anymore and need to act now. Yet, the governments of nearly all nations are doing nothing to save the planet, nor to save humankind. This COP will have a massive impact, on how our future will look like. Whether nothing or something will be done, whether we will have a future to live in.  As a young person, Kevin will be still alive in 50, 60 years. Therefore,  he feels it would be better not to see a wasteland of what was once his home.
He is dedicated to do everything in his power to fight for climate justice, for a world, that will be liveable, be it at home or in Glasgow.