6 years ago in Liverpool, the United Kingdom, during the 4th Congress, Young Greens from all over the world got together in person to get inspired and decided to join forces for the future of our planet. Now, in 2023, Global Young Greens Congress is blossoming again!
Young Greens from 4 continents come together to debate, to share visions and to build a common future for us all for climate and social justice.
Policy, debates and workshops to develop and strengthen our global network.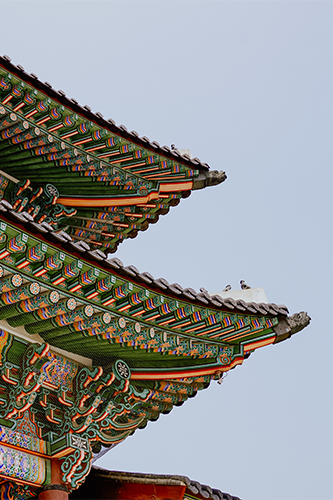 After Canberra, Australia (2001), São Paulo, Brazil (2008), Dakar, Senegal (2012), Liverpool, UK (2017), Online (2022). The Global Young Congress will be held in Asia for the first time.
FROM 8 TO 11 JUNE, 2023 IN INCHEON, SOUTH KOREA
Venue: Songdo Convensia Centre, Incheon, South Korea. The Congress' programme will start around noon on Thursday, 8th June and end around noon on Sunday, 11th June, if you want to look into your travel options.  If you want to participate, ask your Member Organisation for details about the election of delegates. You'll also be able to attend as a guest. More info including the programme will be available soon. Do keep an eye on GYG's social media platforms and subscribe to our newsletter. If you have any questions or suggestions do not hesitate to contact us congress2023@globalyounggreens.org
An important part of congress involves statutory processes. In Incheon, GYG delegates from all over the world can propose changes to GYG's governing documents, the Organisational Principles. There will also be elections for representatives of GYG's governing bodies: the GYG Steering Committee and GYG Oversight Committee. All statutory processes will be facilitated via our amendments tool – take a look!
SUPPORT YOUNG GREENS!
WE ARE BUILDING A GREEN, JUST AND SUSTAINABLE FUTURE!
100% of your donation enables Young Green activists to continue their work
As our organisation has no own income and is completely led by volunteers from Young Green movements from all over the world, we are fully dependent on donations for all our work. Even the smallest donation helps us to bring important and experienced activists – especially from the Global South – to the congress.
HUMANS BEHIND THE CONGRESS COMMITTEE
The Global Young Greens congress committee is composed of a diverse group of young people from different regions of the world who are passionate about environmental and social justice issues. These dedicated young activists have joined forces to plan and organise the upcoming Global Young Greens congress.
Important Information on The Funding 
As you may be aware, GYG has no regular source of income, relying on the hard work of volunteers year in year out. This means that we have no core funding to fund the travel and accommodation for delegates to GYG congress. We understand just how important funding is in order to facilitate the participation of young people to attend the congress, which is why our Congress Committee is doing their best to secure funding for as many delegates as possible. 
If you need funding, please confirm the names and profiles of your delegates with your corresponding Regional Coordinators (Africa: Salome, America: Carolina, Asia Pacific: Riwa, Europe: Ivar) by 10 April 2023. 
How can I proactively search for funding to help get my delegates to South Korea? 
Approach your Young Green organisation or mother Party: do they have funds/partial support to support your attendance? Can your organisation or mother Party support other young greens from different countries to attend congress? 
Approach your elected representatives: Can you approach a Green elected representative to sponsor your attendance? (think about Members of Parliament, members of the Senate, Members of European Parliament/other regional parliaments). Remember, these representatives do not necessarily have to be from your own country. 
Approach a green-minded foundation or institution: Can you approach a relevant foundation or institution that might support or sponsor your attendance? You can offer them reports, blog posts, or insights about your own climate action experiences from your community or at congress!
Set up a crowdfunding page: Set up a fundraising page to support your attendance. Share it with us to amplify your reach!