Información en español disponible abajo / Informations disponibles en français ci-dessous
6 years ago in Liverpool, the United Kingdom, during the 4th Congress, Young Greens from all over the world got together in person to get inspired and decided to join forces for the future of our planet. Now, in 2023, Global Young Greens Congress is blossoming again!
Young Greens from 4 continents come together to debate, to share visions and to build a common future for us all for climate and social justice.
Policy, debates and workshops to develop and strengthen our global network.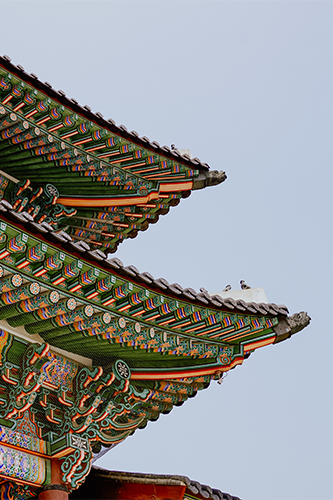 After Canberra, Australia (2001), São Paulo, Brazil (2008), Dakar, Senegal (2012), Liverpool, UK (2017), Online (2022). The Global Young Congress will be held in Asia for the first time.
FROM 8 TO 11 June, 2023 in icheon, south korea
Venue: Songdo Convensia Centre, Icheon, South Korea.
The Congress' programme will start around noon on Thursday, 8th June and end around noon on Sunday, 11th June, if you want to look into your travel options. 
If you want to participate, ask your Member Organisation for details about the election of delegates. You'll also be able to attend as a guest.
More info including the programme will be available soon. Do keep an eye on GYG's social media platforms and subscribe to our newsletter.
If you have any questions or suggestions do not hesitate to contact us congress2023@globalyounggreens.org
support us! donate today
We are building a green, just and sustainable future!
100% of your donation enables Young Green activists to continue their work
As our organisation has no own income and is completely led by volunteers from Young Green movements from all over the world, we are fully dependent on donations for all our work. Even the smallest donation helps us to bring important and experienced activists – especially from the Global South – to the congress.
Congreso de la juventud verde mundial
Hace 6 años en Liverpool, Reino Unido, durante el 4to Congreso, la Juventud Verde de todo el mundo se reunió en persona para inspirarse y decidimos unir nuestras fuerzas por el futuro de nuestro planeta. Ahora, en 2023, El Global Young Greens Congress florece de nuevo.
La Juventud Verde Global de 4 continentes nos reuniremos para debatir, compartir visiones y construir un futuro en común para todxs por el clima y la justicia social. 
Políticas, debates y talleres para fortalecer y desarrollar nuestra red global.
Después de Canberra, Australia (2001), São Paulo, Brasil (2008), Dakar, Senegal (2012), Liverpool, Reino Unido (2017), Congreso en línea (2022). El Congreso Global de Jóvenes se llevará a cabo en Asia por primera vez.
DEL 8 AL 11 DE JUNIO DE 2023 EN ICHEON, COREA DEL SUR
Lugar: Centro Songdo Convensia Centre, Icheon, Corea del sur.
El programa del congreso iniciará alrededor del medio día del jueves 8 de junio y terminará a medio día del domingo 11 de junio, en caso de que desees ver desde ahora tus opciones de viaje.
Si quieres participar, acércate con tu organización miembro para detalles sobre la elección de candidatxs. También eres bienvenidx como invitadx.
Más información, incluido el programa, estará disponible pronto. No dejes de seguir nuestra redes sociales y suscribirte a nuestro boletín de información para no perderte las actualizaciones del congreso.
Si tienes preguntas o sugerencias, no dudes en escribirnos a congress2023@globalyounggreens.org
¡APOYANOS! ¡DONA HOY! ¡ESTAMOS CONSTRUYENDO UN FUTURO VERDE, JUSTO Y SOSTENIBLE! !
El 100% de tu donación permite a los activistas jóvenes verdes continuar su trabajo.
Como nuestra organización no tiene ingresos propios y está completamente dirigida por voluntarixs de movimientos juveniles verdes de todo el mundo, dependemos completamente de donaciones para todo nuestro trabajo. Incluso la donación más pequeña nos ayuda a llevar a importantes y experimentados activistas, especialmente del Sur Global, al congreso.
Congrès de la jeunesse verte mondiale
Il y a 6 ans à Liverpool, au Royaume-Uni, lors du 4e Congrès, les Jeunes Vert-e-s du monde entier se sont réuni·e·s en présentiel pour s'inspirer et ont décidé d'unir leurs forces pour l'avenir de notre planète. Aujourd'hui, en 2023, le Global Young Greens Congress refleurit !
Les Jeunes Vert-e-s de 4 continents nous réunissons pour débattre, partager des visions et construire un avenir commun pour nous tout·e·s pour le climat et la justice sociale.
Des politiques, des débats et des ateliers pour développer et renforcer notre réseau mondial.
Après Canberra, Australie (2001), São Paulo, Brésil (2008), Dakar, Sénégal (2012), Liverpool, Royaume-Uni (2017), Congrès en ligne (2022). Le congrès se tiendra pour la première fois en Asie.
du 8 Au 11juin 2023 à ICHEON, Corée du sud
Le programme du Congrès débutera vers midi du jeudi 8 juin et se terminera vers midi du dimanche 11 juin, en cas où tu veux commencer à planifier le voyage.
Si tu souhaites nous y rejoindre, demande à ton organisation membre les détails sur l'élection des délégué·e·s. Tu peux également y assister en tant qu'invité·e.
Plus d'informations, y compris le programme, seront bientôt disponibles. Suivi-nous sur nos réseaux sociaux et abonne-toi à notre newsletter pour ne pas rater les actualités du congrès. 
Si tu as des questions, n'hésite pas à nous contacter à congress2023@globalyounggreens.org
SOUTIENS-NOUS, FAIS UN DON AUJOURD'HUI ! NOUS CONSTRUISONS UN AVENIR VERT, JUSTE ET DURABLE ! !
100% de ton don permet aux jeunes militant·e·s écologistes de poursuivre leur travail.
Comme notre organisation n'a aucun revenu propre et est entièrement dirigée par des bénévoles issu·e·s de mouvements de jeunesse vertes du monde entier, nous dépendons entièrement de dons pour l'ensemble de notre travail. Même le plus petit don nous aide à faire participer des militant·e·s expérimenté·e·s – surtout du Sud Global – au congrès.