(Leer en Español abajo)
Recently, Transparencia Internacional  (International Transparency) published its piece on corruption in America Latina. What could we hope for? In effect, the perception of corruption has gone up in the entire region and the confidence in government workers has notably deteriorated. In different countries, the multitude of protests in response to scandals, like the case of Odebrecht or the Panama Papers, reflects the worsening of perception. One of the most notorious cases in the continent is the Marcha Verde (Green March) in the Dominican Republic, which directly and indirectly involved people from the functioning government.
This will make sure that political campaigns promise to include overwhelming measures against embezzlement of funds, coercion, traffic of influences and general corruption. In this context, the fight against corruption can be predicted to be a key term in electoral campaigns next year.
In its publication People and Corruption: Latin America and the Caribbean, Transparencia Internacional notes that 62% of people believe that corruption has gotten worse in the last year, against the 10% who believe it has gone down. Of the 20 countries that participated in this poll, 17 consider corruption to have gotten worse, including an especially high percentage of respondents in Venezuela, Chile, the Dominican Republic, Brazil and Peru. As an institution, 47% think that the police and politicians are the most corrupt, even as these same opinions for religious leaders are the exact opposite.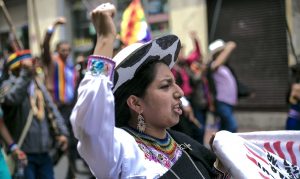 In Venezuela, 86% believe that the police is corrupt, which is reflected in the intense politicization of security forces and the increase of violence in the country. Venezuelans are also extremely critical of the government forces fighting against corruption. The Perception of Corruption index put Venezuela in 166th of 176 countries in 2016. The second worst deterioration in perception was in Peru, where successive corruption scandals within the political establishment have occurred. In this context, the current president Kuczynski is feeling the pressure to deliver his campaign promises.
Surprisingly, Guatemalans have a relatively positive opinion about the fight against corruption, with only 42% feeling that corruption has gotten worse in the last year, and 54% believe that the government is making progress in the fight. This optimistic vision, nevertheless, reflects the time of the poll, in which Jimmy Morales had won presidency of the country, right after an anti-corruption campaign that ended with the unseating of the ex-president Otto Perez Molina in September of 2015- the result of a huge scandal. Despite the results, it's not very probable that this view will be sustained, as Morales has been under pressure since December of 2016 for corruption scandals related to his political allies and family members.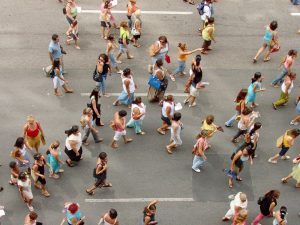 Corruption will play a large role in election campaigns in 2018. Brazil, Columbia, Costa Rica and Mexico are some of the countries that will celebrate presidential elections next year, and a considerable number of poll respondents in these countries believe that corruption has gotten worse.
Since the last Brazilian elections, the country has been dominated by a series of scandals related to the state petrol company Petrobras, the Oderbrecht construction group and the attachments to both companies in the dome of local governments and the rest of the region. To boot, the current president Michel Temer has been inundated with accusations of embezzlement and his capacity to avoid formal duties, which has fired up disenchantment with the political class. In this environment, the Brazilian electoral horizon is not clear just one year away from elections. The ex-president Lula da Silva is leading the polls, despite having been condemned for corruption, which could impede his candidacy.
Next July there will be elections in Mexico, and the current governing party, el Partido Revolucionario Institucional  (the Revolutionary Institutional Party), is behind the polls thanks to the perception that it has contributed to the deterioration of the state of rights in the country and is in the middle of a series of scandals that involve members of the administration and organized crime. This vision has gone up, just after the earthquakes, which has shown evidence of a lack of application of building codes.
In Costa Rica, traditionally one of the most stable and transparent countries of the region, corruption will also be a key term for the face of elections in February 2018. Even though Transparecia Internacional finds Costa Rica in 41st place in the world – one of the best placings in the region – corruption continues to motivate worry, especially at the root of the "Cementazo," a scandal that involved judiciary members, a state bank and various legislators.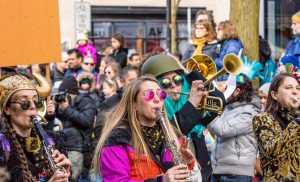 The perception of corruption has gone up in Latin America as a result of proliferation of high level political scandals in the last year. However, this tendency could be "positive" as these cases are coming under the spotlight, suggesting that, at least in some countries, the institutional structures are finally starting to work. Nevertheless, this has also contributed to the reinforcement of negative views, and considering the corruption in Latin America as endemic, the successive administrations have not been able to stop it. This could favour independent candidates and parties less attached to corrupt people in countries like Brazil, Peru and Mexico. I would refer directly to the Verdes Decentes (Decent Greens), but as we have already seen in Guatemala, the outsider candidate Jimmy Morales, whose election campaign slogan was "Neither corrupt nor a thief," it didn't take him much time to become entrenched in corruption.
Do we need a continental Green March? The sun will rise and we will see.
Gregorio Blanca
(translated by Ian Soutar)
———————————————————–Español————————————————————
¿Necesitamos una marcha Verde continental?
Recientemente Transparencia Internacional publicó su informe sobre corrupción en América Latina. ¿Qué podríamos esperar? En efecto, la percepción de la corrupción ha aumentado en toda la región y la confianza en los funcionarios se ha deteriorado notablemente. En diferentes países las protestas multitudinarias en respuesta a escándalos como el caso Odebrecht o los Panama Papers reflejan el empeoramiento de la percepción. Uno de los casos más notorios en el continente  es la Marcha Verde en República Dominicana, que involucra directa e indirectamente a personajes del gobierno en funciones.
Esto se produce al tiempo que las campañas políticas prometen incluir medidas más contundentes en contra de la malversación de fondos, el cohecho, el tráfico de influencias y la corrupción en general. En este contexto, la lucha contra la corrupción se vaticina como un tema clave en las campañas electorales del próximo año.
En su publicación People and Corruption: Latin America and the Caribbean, Transparencia Internacional señala que el 62% de las personas cree que la corrupción ha aumentado el último año, mientras que solo un 10% cree que ha disminuido. De los 20 países que participaron de la encuesta, 17 consideran que la corrupción ha aumentado, incluida una proporción especialmente alta en Venezuela, Chile, Republica Dominicana, Brasil y Perú. Por institución, el 47% piensa que la policía y los políticos son los más corruptos mientras que esas mismas opiniones sitúan a los líderes religiosos en el extremo opuesto.
En Venezuela, el 86% cree que la policía es corrupta, lo que refleja la alta politización de las fuerzas de seguridad y el aumento de la violencia en el país. Los venezolanos también somos extremadamente críticos con los esfuerzos del gobierno en el combate a la corrupción. El índice de Percepción de Corrupción del organismo colocó a Venezuela en el puesto 166 entre 176 países en 2016. El segundo mayor deterioro en la percepción lo mostró Perú, donde han habído constantes escándalos de corrupción dentro del establishment político. En ese contexto, el actual presidente Kuczynski, está sintiendo la presión de hacer cumplir promesas electorales.
De manera sorprendente, los guatemaltecos tienen una opinión relativamente positiva sobre la lucha contra la corrupción, sólo el 42% cree que la corrupción ha aumentado en el último año y el 54% cree que el gobierno está progresando en su lucha. Esta visión optimista no obstante, refleja el momento de la encuesta, la cual se realizó luego de las elecciones de enero de 2016, en las que Jimmy Morales obtuvo la presidencia del país, luego de una campaña anticorrupción que terminó con la destitución del ex presidente Otto Pérez Molina en septiembre 2015, como resultado de un gran escándalo. A pesar de los resultados, es poco probable que esta visión se mantenga ya que desde diciembre de 2016 Morales ha estado bajo presión por escándalos de corrupción vinculados a aliados políticos y miembros de su familia.
La corrupción jugará un papel importante en las campañas electorales de 2018. Brasil, Colombia, Costa Rica y México son algunos de los países que celebrarán elecciones presidenciales el próximo año y un número considerable de encuestados de estos países consideraron que la corrupción ha aumentado.
Tras las últimas elecciones brasileñas, el país ha estado dominado por una serie de escándalos relacionados con la petrolera estatal Petrobras, la constructora Odebrecht, y los vínculos de ambas compañías con la cúpula política local y del resto de la región. Incluso, el actual presidente Michel Temer, ha sido contaminado por acusaciones de malversación y su capacidad para evitar cargos formales ha disparado el desencanto popular con la clase política. En este entorno, el panorama electoral brasileño no está claro a un año de las elecciones. El expresidente Lula da Silva encabeza las encuestas, a pesar de haber sido condenado por cargos de corrupción que pueden impedirle la candidatura.
En julio del año que viene se celebran elecciones en México y el actual partido gobernante, el Partido Revolucionario Institucional (PRI), se encuentra atrás en las encuestas debido a la percepción de que ha contribuido al deterioro del estado de derecho en medio de una serie de escándalos que involucran a miembros de la administración y el crimen organizado. Esta visión ha aumentado luego de que, tras los terremotos, se evidenciara la falta de aplicación de los códigos de construcción.
En Costa Rica, tradicionalmente uno de los países más estables y transparentes de la región, la corrupción será también tema clave de cara a las elecciones de febrero de 2018. Si bien para Transparencia Internacional, Costa Rica se encuentra en la posición 41 del mundo, — uno de los mejor posicionados de la región—la corrupción sigue siendo motivo de preocupación, especialmente a raíz del "cementazo": un escándalo que involucra a miembros de la judicatura, un banco estatal y a varios legisladores.
La percepción de la corrupción ha aumento en Latinoamérica como resultado de la proliferación de escándalos política de alto nivel en el último año. No obstante, esta tendencia podría ser "positiva" debido a que estos casos están salido a la luz, lo que sugiere que, en algunos países, las estructuras institucionales finalmente están funcionando. Sin embargo, esto también ha contribuido a reforzar la visión negativa y a considerar la corrupción en Latinoamérica como endémica, ya que las sucesivas administraciones no han logrado detenerla. Esto podría favorecer a candidatos y partidos independientes menos comprometidos por corruptelas en países como Brasil, Perú y México. Hablo directamente de los Verdes Decentes, Pero como ya hemos visto en Guatemala, el candidato outsider Jimmy Morales, quien hizo campaña bajo el eslogan electoral "ni corrupto, ni ladrón", no le hicieron falta mucho tiempo para verse empañado por la corrupción.
¿Necesitaremos una Marcha verde Continental? Amanecerá y Veremos.
Gregorio Blanca.