Recently, we elected a prep-team for the next congress in Liverpool! Hereby they present themselves to you!
Djalel (Jay) Boukerdenna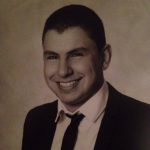 My name is Djalel Boukerdenna, I am 19. I was born in Algeria and live in Palma de Mallorca, Spain. I am a Green activist, coming from the animal-rights movement, actively involved with FYEG, CDNEE, EGP, DiEM25, and European Alternatives. I am a defender of Digital Rights and Independent Journalism, with interest in humanities, computer science, economics and a language autodidact. Also big fan of non-formal education. Trying to live a life of integrity, honesty and decency, tell the truth and fight for justice. I like to think global.
Fabian Wagner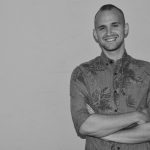 My name is Fabian and I am a Global Justice activist, passionate about International Development, Refugees, Human Rights and global civil society. I have been active in FYEG's Global Justice Working Group and the Ecosprinter before getting elected into the Executive Committee. Coming from an International Development background I worked for think tanks, NGOs and international organisations in Africa, Latin America and South Asia. If I haven't been online for more than a couple of hours I'm probably lost somewhere in the jungle 🙂 My home base is Mainz in Germany.
Joseph Harmer
I'm the co-Chair of London Young Greens, and I am doing what I can to build a bright future. I like getting stuff done. Follow me @JNHarmer
Sam Murray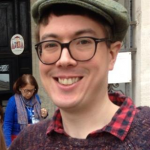 I'm the International and elections officer for the Young Greens of England and Wales and excited to welcome you to one of our most vibrant cultural cities, Liverpool. I have a background in artivism and creative industry policy research and hope we can celebrate our rich cultural diversity in the global green family at this event.
Sarah Kezia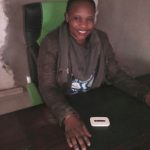 I am a Tourism graduate from Uganda and a Travel consultant by profession which has built me with good interpersonal skills in customer related services such as customer care, service delivery  communication, sales, report writing, marketing and reservations.
I am also open minded, keen and willing to learn from interactive environments to produce high standard results.
My resolution and assurance is to promote a Global significant involvement of 'US' the Youths from the entire World come March 2017 and keep the fires burning for the Global Young Greens Congress in Liverpool, United Kingdom.
Teo Abaishvili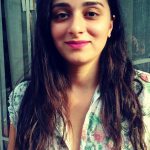 I am Teo and I'm 27 years old and lives in Tbilisi, Georgia. I have been involved  with a number of Green and social justice organisations over the last decade. I'm a former SC member of Global Young Greens, former EC member of Cooperation and Development Network Eastern Europe and former Board member of Georgian Young Greens. Currently I'm working as a project manager  for a Lesbian, Bisexual and Transgender women's rights NGO in Georgia.
 Zuzana Pavelková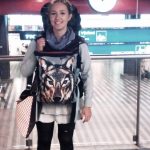 Hey everybody! My name is Zuzana and I have the pleasure to be part of this year's GYG Congress Prep Team. I have been involved with various civil society organizations active in the field of asylum and migration for quite a while before joining the Czech Young Greens (Mladí zelení) in early 2015. Given my study background, I am particularly interested in international affairs and public international (human rights) law. I am a frequent traveler, or better to say, economic migrant, moving around between Western, Central and South East Europe, currently about to move to Budapest. I have helped to organize the 2016 FYEG GA in Prague and am very much looking forward to meeting you all in Liverpool next March.