Janmejai is a young green from India, currently based in Almora. He started his career at the age of 16 in youth politics and has served 1 term as campaign head and 2 terms as a Convener of Uttarakhand Student Organization (USO). He has been actively involved in International green politics in his roles as Regional Coordinator for GYG and Steering Committee member of Asia Pacific Young Greens Network (APYGN). He is passionate about youth politics, feminism, LGBTQ+ and  labour rights and very vocal about Right to Education and against privatization of health. Janmejai likes traveling and treking in himalayan ranges.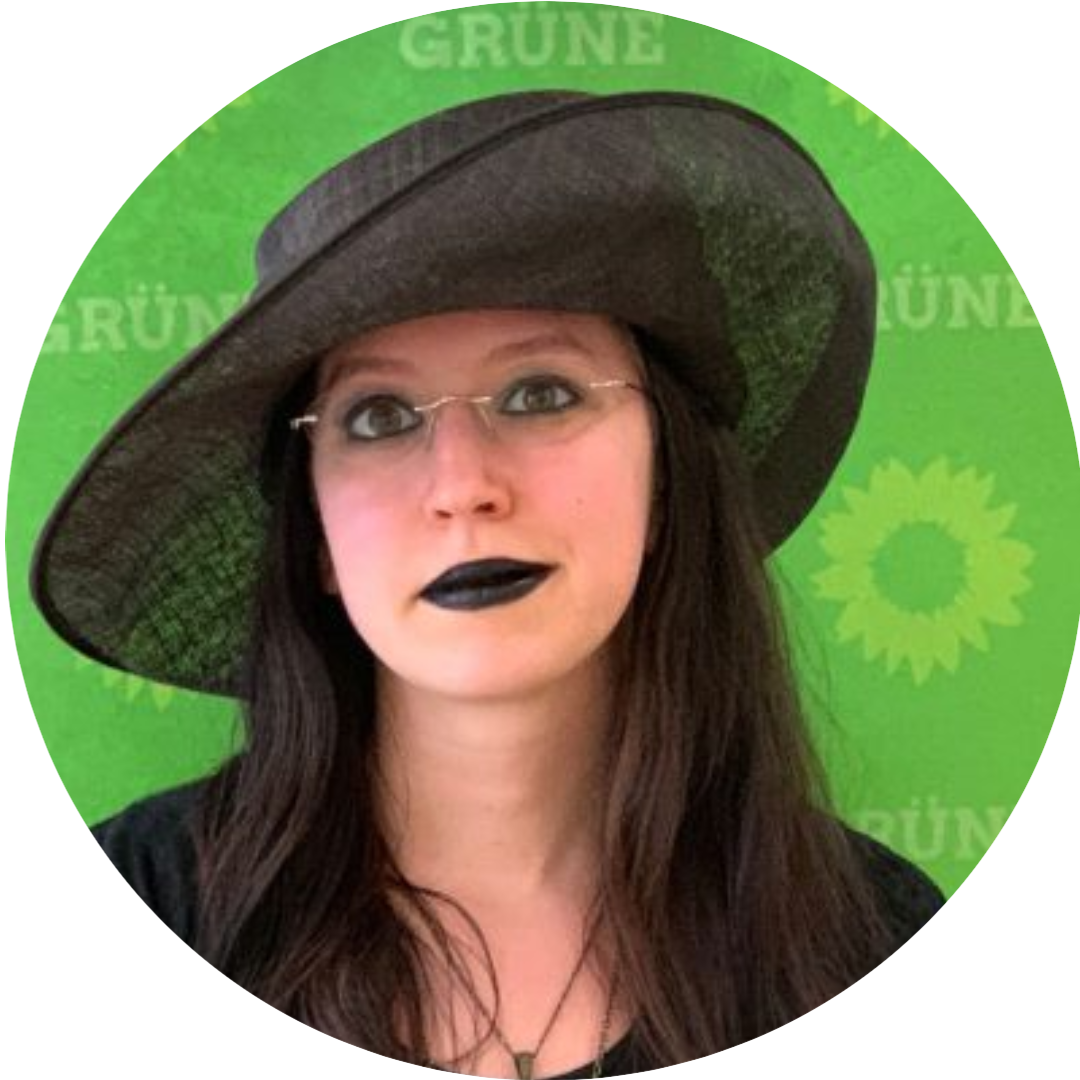 Liliane Pollmann
Treasurer
Liliane is a young green from Germany and currently lives in the Ruhr Area which is an interesting model for structural change by leaving coal behind. She got involved with green politics at the age of 14 and has been active in several parts of the German Young Greens since then. She took it to the international level through FYEG's Social Europe Working group.
She is passionate about social justice and equality, sustainability and transformation processes to achieve a global way of living within planetary borders.
In her spare freetime she loves to read a lot of books and acting on theatre's stage and in political satire.
Fabiana Zanutti
Activiteis coordinator
Gaduated in Political Science (University of Buenos Aires). Master's Degree in Marketing, Consulting and Political Communication. Master's Degree in Political and Institutional Communication. Postgraduate degree in Political Communication and New Technologies (UBA), Data Scientist, Digital House. President of the Green Party of Buenos Aires. A youth leader at the national level.  Member of the team of the Directorate of Environmental Affairs of the Ministry of Foreign Affairs, International Trade and Worship (Argentine Chancellery). Member of the National Climate Change Cabinet. The alternate political focal point at international climate change conventions.